NEWS
George Clooney Travels to Africa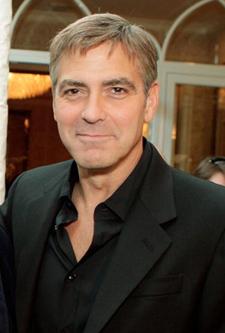 As George Clooney's name was being called as a best actor nominee for his role in the drama Michael Clayton, the actor was halfway around the world, serving as a United Nations "messenger of peace."
Clooney traveled to Sudan and Chad to visit victims of conflict in Sudan's troubled Darfur region. Chad is host to around 240,000 refugees, many of whom have lived in the country since fighting broke out in the region in 2003.
Article continues below advertisement
Clooney, along with his Occeans 13 co-stars Don Cheadle and Brad Pitt, has been an outspoken advocate on behalf of Sudanese refugees, and has pushed for greater international attention on the plight of those suffering in the East African nation.