NEWS
George Clooney's Sister Explains Why He'll Never Marry Stacy Keibler or Have Children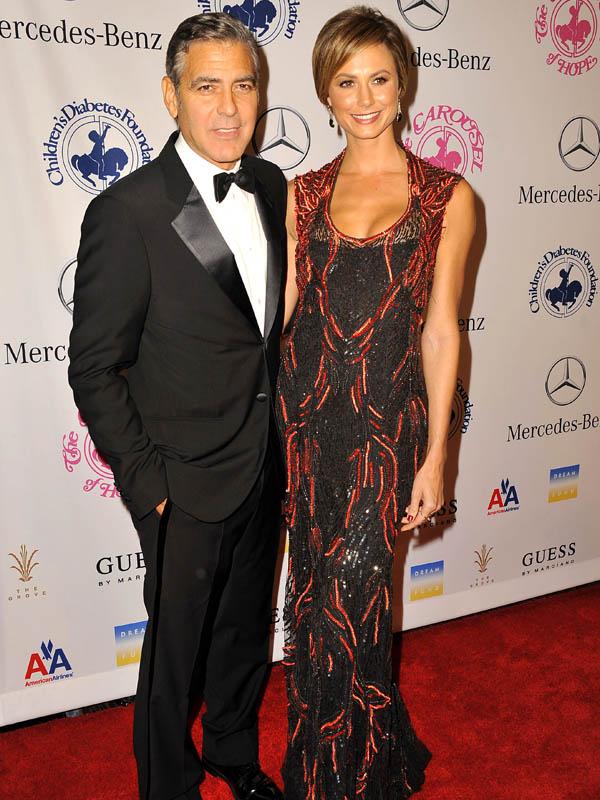 Article continues below advertisement
Adelia Zeidler breaks her silence about George to set the record straight about those gay rumors that won't seem to go away and reveals why she thinks he won't ever marry again.
The 52-year-old laughed when questioned about her brother's sexuality and told the Daily Mail, "Yes that's quite ridiculous, we don't even listen when people say things like that anymore. I think he decided that in his life he could have the career or he could have a family and so when he decided to go full bore into the acting, that was where his focus was going to be."
OK! GALLERY: GEORGE CLOONEY, STACY KEIBLER, JULIANNE HOUGH AND MORE STARS GO GLITZ AND GLAM FOR THE CAROUSEL OF HOPE BALL
And while George hasn't always been the A-list celeb he is now, his sister says he's always had good luck with the ladies, even before his super sexy status!
"Well he had several girlfriends when he was going to high school down here. Never more than one at a time, he's not that kind of guy. But he would go out with someone for a few months and then go out with someone else for a few months. He had longer hair in high school, it was more blonde, it didn't really get dark until he was about 16 or so. And he was always very funny and girls like to laugh."
Article continues below advertisement
Even though the 52-year-old is known to be quite the ladies man, Adelia insists he's treated everyone he's dated with respect.
OK! GALLERY: GEORGE CLOONEY AND GIRLFRIEND STACY KEIBLER GO FOR MOTORCYCLE RIDE IN ITALY
"I think he was always pretty fair and honest with the girls he went out with. I don't recall any of them feeling as though he had just broken their heart and dumped them unexpectedly, I think most of the relationships came to a kind of natural close. I don't recall any angry phone calls or anything like that."
Article continues below advertisement
George was married once before to actress Talia Balsam but the two called it quits in 1993 after four years of marriage.
"If he was going to get married he would want to be a husband and be somebody who would be there, who would have the time and the ability to focus on the family and the wife and the home and all of that," Adelia says.
"And in the business that he is in he has to be able to get up and go. The majority of actors don't really make their marriages work."