NEWS
George "Heads" Back to Kentucky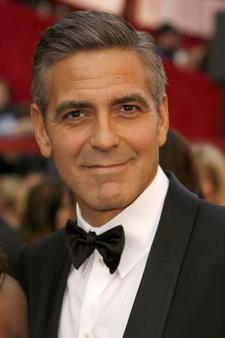 The hottest ticket in town in Kentucky this year isn't the Kentucky Derby, but a screening for George Clooney's new flick!
The Oscar winner is set to debut his latest starrer, Leatherheads, which he also directed, Monday night in the tiny town of Maysville, Ky.
''The whole town is abuzz,'' Maysville Mayor David Cartmell says.
Why Kentucky? George is a native of the state, having been born in Lexington and reared in Augusta, about 16 miles west of Maysville.
Article continues below advertisement
There's also a deeper connection to Maysville -- his late aunt Rosemary Clooney premiered her 1953 film, The Stars Are Singing, in the city that sits along the Ohio River. George's pop Nick was also born in Maysville, and is looking forward to the Monday night screening, which will be head at the Washington Opera Theatre.
''He knows all about that, and he is very interested in kind of connecting the dots as far as family history,'' Nick Clooney said. ''He thinks that would be kind of cool for the family, and one hopes for the town, too.''
Leatherheads, also starring Renee Zellweger and John Krasinski, opens April 4.