NEWS
Germany's Twilight Fever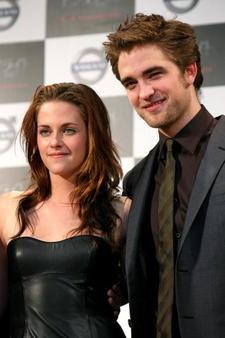 How do you say, "vampire movie obsession" in German? We're not sure, but we do know that even over there in the land of dirndls and schnitzel, they love Twilight (Robert Pattinson's supreme hotness needs no translation, apparently).
Reuters reports that eality show Mission Hollywood is banking on the vamp flicks' popularity as the show pits 12 actresses against each other for the chance to appear in one of the sequels.
Article continues below advertisement
The show features Germany's biggest star Til Schweiger and acting coach Bernard Hiller as permanent judges, joined by a rotating cast of judges like Carmen Electra and German stars Thomas Kretschmann and Moritz Bleibtreu.