NEWS
Get a Bombshell Beach Body: OK! Fitness Expert Nora Tobin On How To Rock That Bikini This Summer
Get a bombshell beach body with the help of Nora Tobin, nutrition and performance specialist, fitness consultant for Four Seasons and Belmond hotels, Shape and OK! Contributing Editor and Wilhelmina model.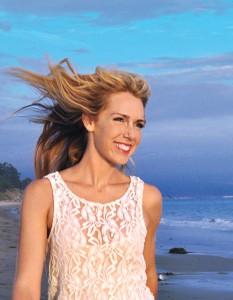 Summer's here, but it's not too late to get your body beach-ready! Freshen up your diet and fitness routines with a few simple-yet-inspired changes, and you can still see big results. take advantage of all the season has to offer by training outdoors and incorporating seasonal ingredients into your cooking. With toning moves and nutrition tips like the onesbelow, you'll experience a total wellness reboot.
Article continues below advertisement
Move of the Week: Low Flier
Improves balance, strengthens quads and glutes and increases mobility in ankles
Step 1: Place all your weight onto your right foot and sink into a deep knee-bend, shifting your hips back until your thigh is close to parallel with the ground. engage the core to stabilize yourself.
Step 2: Extend arms back by your sides, engaging triceps and drawing palms toward each other. hold for 5 seconds, then return to standing.
Step 3: Repeat the deep knee-bend, but this time extend arms forward by ears. hold for 5 seconds, then return to standing.
Step 4: Perform 10 reps on each side. aim to complete 3 sets, resting in between each one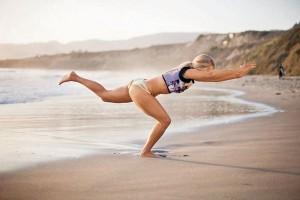 Kate Hudson
Has 36-year-old mom of two Kate Hudson ever looked better? the Fabletics workout wear founder prizes her health —and it shows!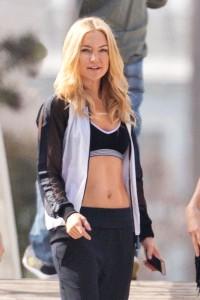 Nutrition Tip: Eat More Water
When you want to look your best for a day at the beach or by the pool, eat foods high in water content, which flush waste and excess water from your system. this will create a lean, toned look.