NEWS
Get A Gold Medal Beach Body: Olympic Athlete Reveals Her Secret Workout Weapon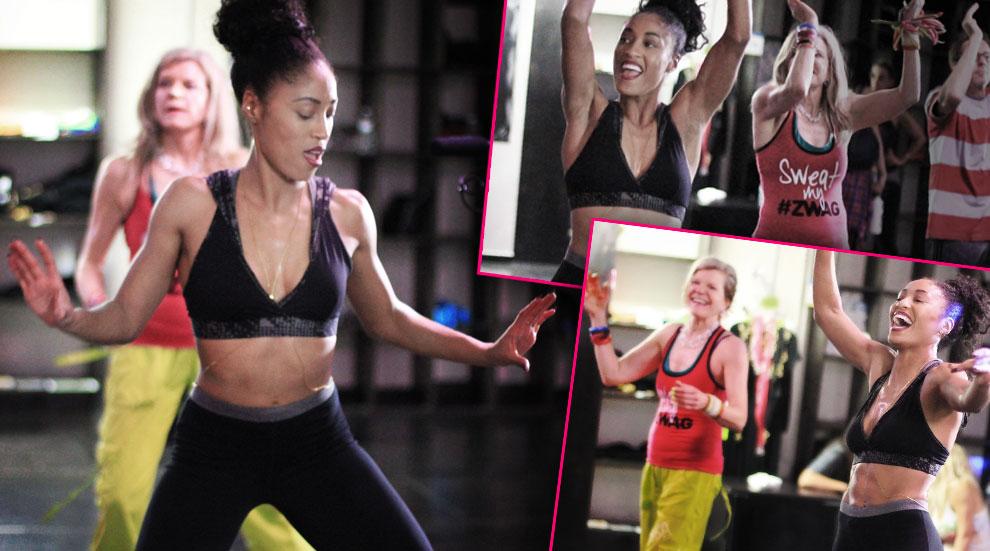 Olympic athlete Queen Harrison may be known for her lightning-fast moves on the track, but recently she's been moving to a different beat: Zumba! After hearing the hype for years, Queen decided it was time to try something new in 2015 to balance out her rigorous track workouts.
Zumba's contagious energy and ability to allow her to completely lose herself in the music with a smile on her face, was the perfect antidote to the competitive nature of running. She also quickly discovered how much of a full-blown, heart-pumping, sweat-dripping workout Zumba was -- using muscles she never felt before, even as an elite runner. But there was more to the workout than the sweat and smiling; there was an emotional connection.
Article continues below advertisement
"I got to thinking after class one day, how can I make people feel the same connection I felt in class with my instructor, and so I thought 'why don't I become a Zumba Instructor?'"
Queen is sharing her journey of becoming an instructor as a part of a three-part video series on Zumba Stories, a hub for people all over the world to submit their own zumba stories.
She hopes to be a role model to her students to motivate them through power of dance, encourage them to use it as a form of expression, and embrace their own interpretation and style. Most importantly, they should always have fun and remember that at any age or athletic level, it's always possible to try something new – and excel at it; Zumba is truly a judgement-free platform.