NEWS
Get Strong To Slim: OK! Fitness Expert Nora Tobin On How To Weight Train
Get strong to slim with Nora Tobin, nutrition and performance specialist, fitness consultant for Four Seasons and Belmond hotels, Shape and OK! Contributing Editor and Wilhelmina model.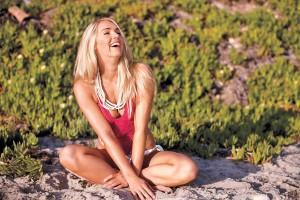 So many women have said at one point in time, "I don't want to lift weights, because it will make me bulky." But it's time to let go of the myth. Resistance training is a powerful fat-burning tool and one of the fastest and most efficient ways to build lean muscle. The process stimulates fat-burning hormones that keep your metabolism firing well after your workout is over. Incorporate this combination move into your routine three times a week to look strong, slim and sexy!
Article continues below advertisement
Move Of The Week: Squat To Press
Step 1: Stand with feet hip-width apart. Hold a set of dumbbells at shoulder height and keep elbows lifted. Deeply bend both knees, shift hips back and lower down until thighs are close to parallel with the floor.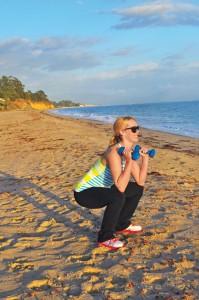 Step 2: Drive through the ball of the big toe to return to standing. Press weights directly overhead. Make sure to keep chest up and core engaged.Step 3: Perform 10 reps. Aim to complete three sets, resting in between.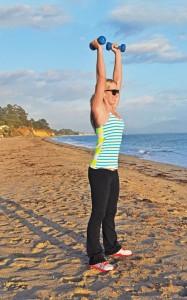 Gisele Bündchen
It's not all about yoga for Gisele Bündchen. the retired model is a jock who grew up playing volleyball and doing gymnastics — and now practices kung fu!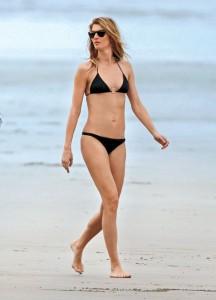 Nutrition Tip: Fuel Up Post Workout
During exercise, your body accesses the stored fuel known as glycogen. Right after a workout, when your muscles are broken down and depleted of this energy source, a meal or shake — SlimFast is a great choice — is essential to help rebuild and replenish them. It's a key step to keeping your metabolism revved up so you can burn fat all day long.