NEWS
'Ghost Brothers'' Season 1 Premiere, 'Unbreakable Kimmy Schmidt' And More To Watch On TV This Weekend!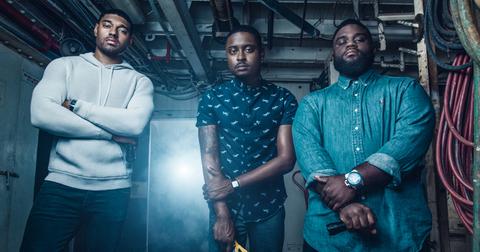 Apr. 15 2016, Published 6:19 p.m. ET
View all comments
Ghost Brothers — April 15 at 10 p.m. EST on Destination America
The Magnolia Plantation in Derry, Louisiana, entices the Ghost Brothers — Dalen Spratt, Juwan Mass and Marcus Harvey — to investigate claims of deceased slaves still practicing voodoo in the afterlife during the series' premiere! After hearing about stories of apparitions resembling slaves and soldiers, and some unexplainable things happening in the vicinity of the slave quarters, the Ghost Brothers are on a mission to find out if the spirits of slaves are still practicing voodoo on this historic plantation.
Article continues below advertisement
Unbreakable Kimmy Schmidt — Available now on Netflix
Jacqueline comes to terms with her divorce settlement of only $12 million as the show kicks off its second season!
One More Happy Ending — Available now on DramaFever
Conan O'Brien's recent guest role on the hit Korean drama series can finally be seen now that all 16 episodes of the K-drama are on DramaFever. Fans can watch O'Brien show off his romantic side in episodes 9 and 10!
Skee TV — April 15 at 10 p.m. EST on Fuse
DJ Skee sits down with Lil' Dicky, Trinidad James and Mystikal on the famous white couch. Karrueche Tran also makes an appearance during the latest episode!
Outlander — April 16 at 9 p.m. EST on Starz
Life in Paris, France, is not without its trials as Jamie struggles to triumph over the traumas of his past.  A fortunate meeting with Jacobite leader Prince Charles presents opportunities, while the Duke of Sandringham's presence brings complications.