NEWS
Red Carpet Confidential: The Surprising Way That Gilles Marini Taught His Seven-Year-Old Daughter to Be Responsible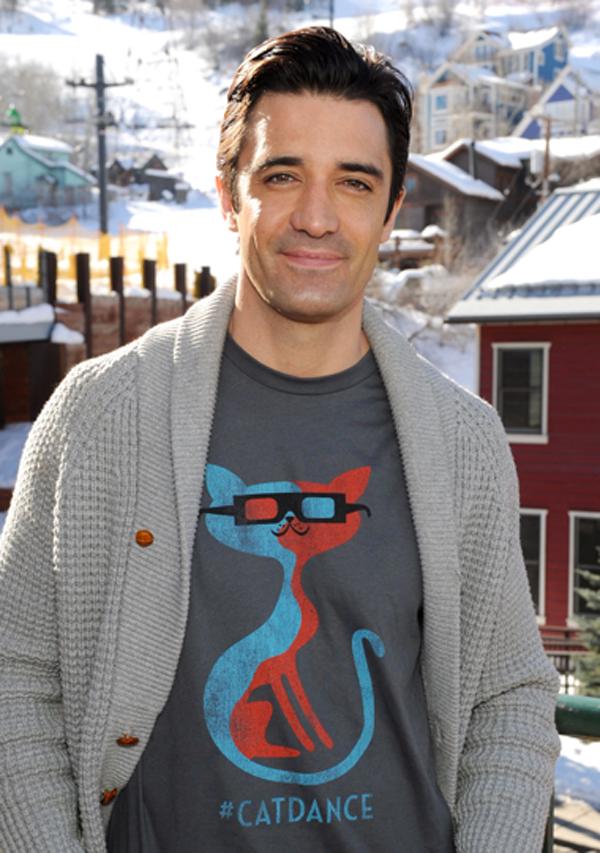 Gilles Marini is one sweet dad.
The 2 Broke Girls/Switched at Birth star made six-year-old daughter Juliana a "cat mom" in a special way when his family rescued kitten, Penelope.
Photos: 10 Celebs Who Look Like Their Pets
"I got Penelope for my daughter last Mother's Day, and I did a date with my daughter the entire day, explaining to her what it is, and how hard it is to be a parent," the two-time Dancing With The Stars competitor, 37, tells me this week during Fresh Step Litter's Catdance Film Festival to benefit the ASPCA in Park City, Utah. "When we went home, I asked her 'would you be ready to be a parent, and take on the responsibilities?,' and she said 'yes.' And I said 'well, you're going to start today. Go to your room.' That's where Penelope was."
Article continues below advertisement
He continues, "My daughter believes this is her first daughter. Their relationship is amazing. She takes care of it seriously. I'm proud of her."
How has the kitten changed her?
"More responsibilities. An animal is the next thing to a human. I believe in teaching responsibilities, values and respect, and love through an animal at a young age sets you up to be a better person. That's the main intention."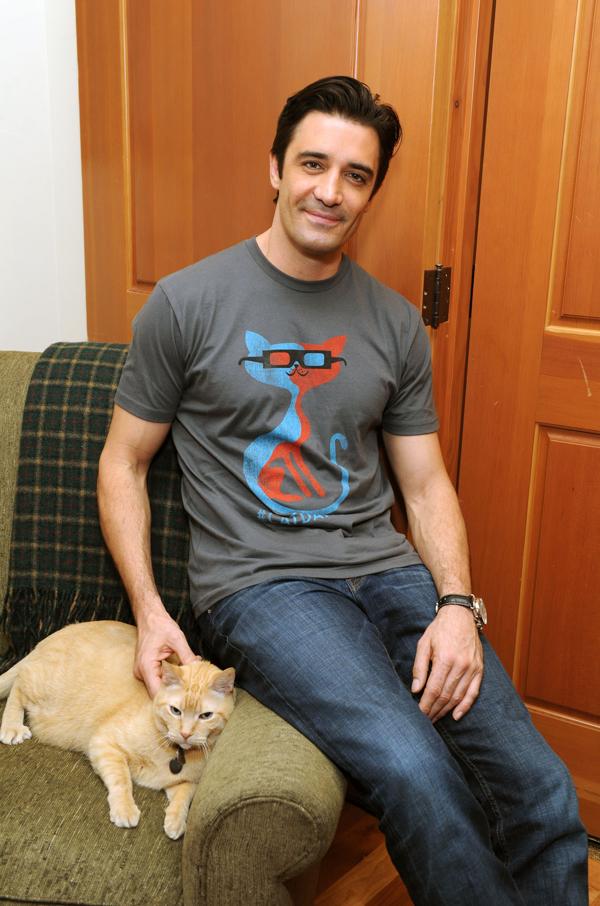 Little Penelope gets a lot of attention from Gilles, Juliana, wife Carole and son Georges, 14, who all love to play with her.
Article continues below advertisement
Of course, for this animal-loving family, Penelope has had to fit in with their other pets, which include bearded dragon lizard Spike, rabbits Cotton Candy and Rose, and chickens Gummy Bear and Goldie.
And then there's the French bulldog Mila.
Photos: The 42 Cutest Celeb Pets of the Year
How do the dog and cat get along?
"It took about five months. My dog was curious, but a cat needs to do things on their time, and when they want it. Penelope wanted to play scratch with Mila, and Mila was like 'oh my God, she's going to take my eye out.' It was a weird situation for them, but now they're fine. They play around, they run around. I tell my dog to 'go get her'—and then they're running around. It's great."
He continues, "They don't fight, but when Penelope comes close to my dog's food, my dog will start to eat, even if she doesn't need to eat, everything, to make sure that she doesn't share with Penelope."
They're grateful to be in a happy home.
"My pets have a roof over their head," he says. "Eighty percent of the animals in the world don't. They have the food they need, they're loved. That's all an animal wants. They want you to take care of them, because they give us ten times more."