NEWS
Ginuwine: Back in the Game with New Album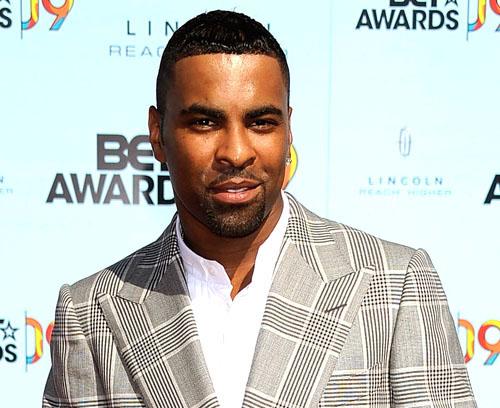 Ginuwine is once again making hit records with his single "Last Chance," from his latest album, A Man's Thoughts, which he says is all about making a comeback after his four year hiatus.
"With age comes wisdom," he told OK! at a performance at the BB King Blue Club in NYC on Aug. 22. "It's just about me getting a second chance because I've been gone for so long. A lot of people don't get second chances."
Article continues below advertisement
Ginuwine went back to his roots in his newest album, which has collaborations with Missy Eliott and Timbaland, who been longtime friends of Ginuwine since starting out in the 1990s.
"With Timbaland it was just like old times," he says. "Once we got in the studio it was like we never lost a beat."
With a wife and kids, a lot has changed since his old days when he wrote his hit song "Pony" from the 1996 album Ginuwine...The Bachelor. He has two daughters, Dream and Story with wife Tonya Johnston, a son Elgin, from a former marriage and Tonya's two daughters Cypress and De'jan.
But even with such a big talent pool, he says there won't be any Jackson 5-like group forming anytime soon.
"One of my daughters wants to act, but none of them sing -- well, one of them sings but she's got some ways to go," he laughs. "I love her acting. I'm actually trying to put her in some classes and everything so she can learn the art of acting. I don't want her to get no parts because her dad is Ginuwine. I want her to earn it."
As for his advice for making it big in the spotlight?
"I just tell her that she can't be shy," says Ginuwine. "This is not a shy business."