NEWS
Giuliana Rancic Gears Up to Cover Olympics & Says "It'll Be Our Babymoon"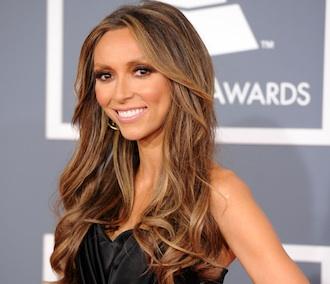 New mama-to-be Giuliana Rancic is going to pack her bags next month to head over to London to cover the Olympics but she took time during a recent interview to say it'll be her and Bill Rancic's last hurrah before their baby boy arrives via gestational surrogate.
OK! GALLERY: GIULIANA & BILL RANCIC GLOW ON THE WENDY WILLIAMS SHOW
Giuliana gushed to USA Today, "It's going to be such an incredible experience. Bill has some work there so he's going to be there for four or five days...I guess that's going to be our babymoon!"
Article continues below advertisement
Sounds like the vivacious E! News host is pretty psyched to put it mildly. "I wish London was tomorrow because then I would know the baby was right around the corner. I can't wait!...We're already arguing over who gets to hold the baby first!"
OK! GALLERY: GIULIANA & BILL RANCIC ARE BEAMING WITH HAPPINESS AFTER ANNOUNCING THEIR BABY NEWS
Always the entrepreneur, G says although nothing's officially in motion, she would love to design a baby line of clothing. "I would love to," she explained, "especially now since we've been shopping for baby clothes."
As for what it would look like? "I would love to do a fun, fashionable line for kids. But I think the most important thing is have the baby first, then see which outfits drive me crazy and which ones help me maintain my sanity, and then try to design based on that."