NEWS
Give Him Ell!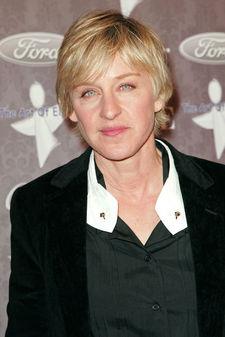 Idol cast-off Danny Noriega has at least one fan ready to go to the mat for him. An angry Ellen DeGeneres said that she's going to call Simon Cowell to tell him that he went too far when he said Danny's first Idol performance was "grotesque." When the eliminated Idol contestant told the chat-show star that he had cried after the put-down, Ellen stated that Simon had crossed a line with his insults this season.
Article continues below advertisement
Ellen said that it was unacceptable for him to tell Kristy Lee Cook that nobody would remember her and that it was wrong to treat Danny's "Jailhouse Rock" effort so cruelly—and she promised to ring the judge to give him a piece of her mind.
"When you get called grotesque and useless, what do you take from that? It just lowers your self-esteem," said Danny, 18, who revealed that after he was voted off the show last week judges Paula Abdul and Randy Jackson can backstage to say good- bye, but not Simon. "The first time he called me grotesque, I started crying, like bawling."
An outraged Ellen responded, "That's rude. I like Simon—he's a friend—but he's being really rude. Kirsty Lee Cook, he told her she was forgettable, that she doesn't have personality, that people will never remember her. You don't need to tell people that, and he shouldn't have said that to you."
"I'm going to call him," she promised, "because that's mean."