NEWS
GLAAD "Invites" Vince Vaughn to Collaborate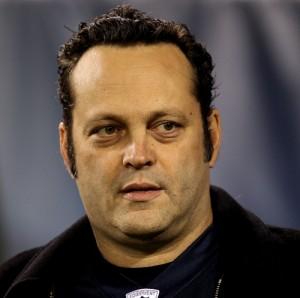 The Gay and Lesbian Alliance Against Defamation has responded to Vince Vaughn's statement where he defended the controversial use of "gay" in his new movie. The organization would like to work with Vince so he can help send a message clearing up the dilemma with The Dilemma.
"Jokes can bring people together, but they can also push us apart," said GLAAD President Jarrett Barrios. "When 'gay' is used as a pejorative, it frequently sends a message — particularly to youth and their bullies — that being gay is wrong and something to laugh at. We invite Vince Vaughn to work with us and help ensure that gay youth and those perceived to be gay aren't put in harm's way by such jokes."
Article continues below advertisement
Anderson Cooper called out the flick The Dilemma after being shocked by the pejorative use of the word "gay" in the trailer while the Gay and Lesbian Alliance Against Defamation, has rallied for Universal Studios to at least wipe the joke from the trailer if not the entire film.
While a new trailer was released earlier this week, director Ron Howard hasn't indicated whether he'll edit it out entirely before the flick's Jan. 14 theatrical release.
"Comedy and joking about our differences breaks tension and brings us together. Drawing divided lines over what we can and cannot joke about does exactly that; it divides us. Most importantly, where does it stop," Vince responded in a statement.