NEWS
'Glee'k Mark Salling Has Big 'Pipe Dreams'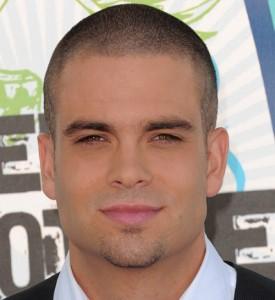 Mark Salling is leaving the Glee club to pursue a solo career. Don't worry, Puck will still be a regular at McKinley High School with the rest of New Directions glee club, but the singer/songwriter behind Puck will be releasing his own solo album Pipe Dreams.
Fontana Distribution, a division of Universal Music Group and Pipe Dream Records announced today that Mark will be flying solo with his new record on his debut label!
Article continues below advertisement
According to the press release Mark, "chronicles the seven-year musical journey with a sound reminiscent of early classic Rock 'n' Roll, alternative, and a 60's folk-beat era sound," on Pipe Dreams which he also served as the writer/ performer/ producer on each track.
"Wanted to tell u all myself, my solo record PIPE DREAMS drops 10/12! So grateful for all your support," he Tweeted today.