NEWS
Gleeks: Get Ready to "Dream On"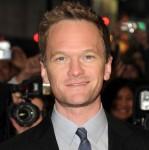 This Tuesday, May 18's Glee episode is titled "Dream On," which will feature special guest-star Neil Patrick Harris.
OK! GALLERY: GLEE STARS SIZZLE AT SPRING SOIREE!
"The idea of the episode really being 'Dream On' really was to take things that are the core of what people are," said Joss Whedon, who's at the helm of this episode and who is also the director behind Buffy the Vampire Slayer and Firefly.
Article continues below advertisement
Neil portrays Bryan Ryan (who rocks a preposterous mullet!), an old rival and current nightmare of glee club director Will Schuester — who made this life "living hell." Bryan will make Mr. Schuester re-live old memories he may have wanted to leave where they belong — the past.
Whedon explains: "With Will, it's his desire to perform, and what he may have given up."
Bryan and Mr. Schuester's duet of "Dream On" was been the most highly anticipated-duet of the season.
"Neal is great because he looked up the script, and was very excited!" Whedon said. "He is really on top of his game... We had such a good time."
OK! NEWS: LEA MICHELE TWEETS APOLOGY FOR "SILLY JOKE"
The Queen Bee of the glee club Rachel Berry, will have "questions about who her real mother was," and will be also be explored in the episode.
"Artie obviously thinks about if he'll ever — one day — get out of a chair," Whedon goes on.
OK! NEWS: GLEE IS GOING TO THE WHITE HOUSE
With their difficult personal issues coming to light, which they may not "necessarily talk about with other people," it looks as though Mr. Schuester and his beloved glee club have some soul-searching to do.
"Dream On" will air Tuesday, May 18 on FOX for you fellow Gleeks!