NEWS
Golden Globes in Jeopardy?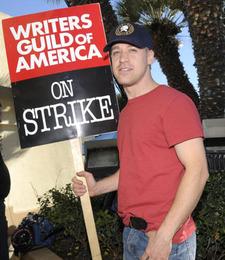 The Golden Globe Awards, which honors excellence in both film and television, may not go on as planned. The awards show, planned for Jan. 13, is in jeopardy after the striking Writers Guild threatened to picket the ceremony.
The actors union also said it would advise celebrities to boycott the show.
A statement from the Writer's Guild said, "The WGA has great respect and admiration for the Hollywood Foreign Press Association, but we are engaged in a crucial struggle that will protect our income and intellectual property rights for generations to come. We will continue to do everything in our power to bring industry negotiations to a fair conclusion."
Article continues below advertisement
The strike is now in its third month.