NEWS
Golden Globes For Johnny, Keira, Tina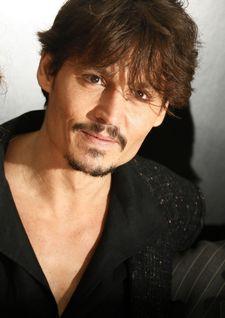 The Golden Globe spotlight shines on Johnny Depp, Keira Knightley, James McAvoy and Tina Fey -- even though there was no ceremony due to the writers' strike.
Johnny, who took home best actor and best picture - musical or comedy for Sweeney Todd, talked about the best part of working with director Tim Burton. "I think working with Tim takes on a life of its own," he says.
Atonement won best film – drama and best original score. I caught up with the romantic drama's Keira Knightley and James McAvoy.
Article continues below advertisement
Keira opened up about the pressures of looking good.
"I would be extremely stupid if I said my looks have absolutely nothing to do with what I do because it's a visual medium," Keira tells me. "I'm perfectly aware that the face and the body help. I'm naturally thin. I'm not working out at all at the moment and my body hasn't fallen apart yet. I'm young, I'm aware it could all go south at any minute."
James may have expanded his fanbase with the win. The Chronicles of Narnia star tells me he is mostly recognized by young children.
"I like children, and now I realized have hundreds of thousands of them," James tells me. "What's interesting is adults never recognize me through the makeup but kids under the age of 8 can see right through it. Weird. As soon as they get a wee bit older, they stop seeing it, but yet the first thing they always ask is 'where's your legs?' They seem horrified. It's a look of confusion, that the world isn't actually the way their mother told them it was. It's really sweet."
Article continues below advertisement
Perhaps best TV actress - musical or comedy winner Tina Fey will get her wish. "I would like Oprah Winfrey to play my best friend in a feature-length movie," she tells me. "I just want to hang out with Oprah. I'm a 37-year-old white woman. It's in my blood. I need to be with Oprah."
Alas, Prince Charming did not win a Golden Globe for his flick Across The Universe. "It's an honor just to be nominated," I told him after the announcement. Indeed, the Beatles-inspired musical faced tough competition from Sweeney Todd, Juno, Charlie Wilson's War and Hairspray.
Suddenly, I felt sad for best actress – musical or comedy nominees and Nikki Blonsky. (We sat beside her during a screening of The Last Mimzy - how wild.) While the sting of rejection wasn't as great, they didn't even get to bask in their moment of possibility.