NEWS
Golden Globes Nominations 2011: The Biggest Snubs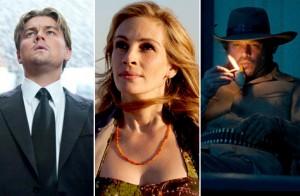 While some stars are showing their appreciation today for their Golden Globe 2011 nominations, others are sitting back quietly trying to figure out where they went wrong.
OK! GALLERY: GOLDEN GLOBES NOMINATIONS 2011 — BLAIR UNDERWOOD, JOSH DUHAMEL AND KATIE HOLMES ANNOUNCE THE NOMINEES!
According to MTV's Movie Blog, there were three major Golden Globes snubs this year.
First up, True Grit starring Jeff Bridges, Matt Damon and Hailee Steinfeld. The Coen Bros. film didn't earn a single nomination even after it made the top 10 films of the year list by AFI and Critics' Choice Awards.
Article continues below advertisement
127 Hours was another film MTV felt was snubbed in the categories of Best Picture and Director.
As Danny Boyle's film following Slumdog Millionaire, it's a bit surprising it didn't make the cut for those categories.
Finally on MTV's list was Toy Story 3. Even though the Golden Globes don't usually nominated animated films for Best Musical or Comedy, MTV thinks they should have made an exception with this film! What do you think?
And actress Julia Roberts also made their list for her lack of nomination for Eat Pray Love. If Angelina Jolie was nominated for The Tourist, then they think Julia definitely should be!
Can you think of any others?