NEWS
'Gomorrah''s Season 1 Premiere, 'The Strain' And More To Watch On TV Tonight!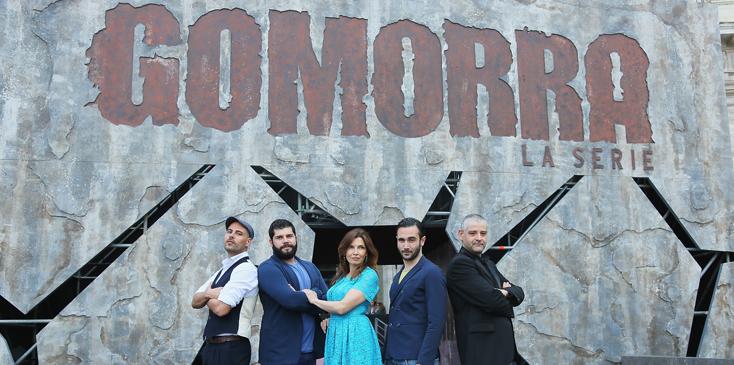 Gomorrah - 10 p.m. EST on Sundance TV
Italy's most popular television series of all time makes its U.S. debut!
The Strain — Available now on Blu-ray, DVD and Digital HD!
The mysterious epidemic transforming the citizens of New York into horrifying creatures continues to rage during the second terrifying season of this acclaimed horror series. While doctors Ephraim Goodweather and Nora Martinez race to create a biological weapon to destroy the creatures, Abraham Setrakian relentlessly searches for an ancient book that may hold the key to defeating the sinister "Master." Aware that he is now hunted by his handful of unlikely allies, the Master creates even more unstoppable bloodthirsty monsters in this darkly thrilling show that delivers nonstop chills from the first episode through the climactic season finale!
Article continues below advertisement
Olympic Pride, American Prejudice — Available now until Sept. 4 on Xfinity Streampix
The film chronicles the experience of the 18 African-Americans — 16 men and 2 women — who defied Jim Crow and Adolf Hitler to win hearts and medals at the 1936 Olympic Games in Berlin.
Toucan Nation — 10 p.m. EST on Animal Planet
Animal Planet presents the story of Grecia, the toucan in Costa Rica whose unconscionable abuse sparked international outrage and inspired a national animal welfare campaign.
Gaycation Presents: Orlando — 10 p.m. EST on Viceland
Ellen Page and Ian Daniel host a special episode focused on the aftermath of the shootings in Orlando, Florida.