NEWS
Gossip Threatening Footloose Remake?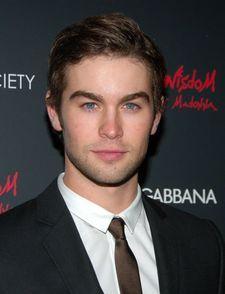 Chace Crawford is said to be in final negotiations for the leading role in the Footloose movie remake. There's just one problem: his hit CW show, Gossip Girl, may get in the way.
According to E!'s Mark Malkin, the latest negotiations have gotten down to the nitty gritty of scheduling. Crawford is reportedly intent on starring in the movie, but his TV show's schedule has become a giant road block.
"There's a big overlap of when he'd have to shoot Footloose and the next season of Gossip Girl," a source said.
Article continues below advertisement
And Gossip Girl producers haven't been able to rejigger Crawford's shooting schedule to accommodate Footloose. "Chace may be hiring a big-league attorney to come in and figure out how to make it work," the source said.
The role was originally turned down by fellow heartthrob, Zac Efron, who has chosen to work on less music-centered projects.