NEWS
Gotta See It GIFs Of the Day: 5 Life Lessons We've Learned From Julia Roberts' Most Iconic Roles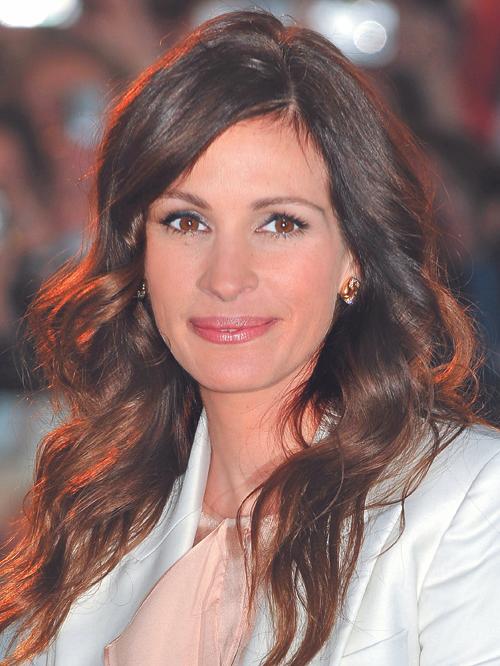 The world fell in love with Julia Roberts more than 20 years ago and haven't looked back since. Throughout her career, Julia has been apart of household flicks including Pretty Woman, My Best Friend's Wedding and Notting Hill.
Watch: Ellen DeGeneres Scares The Pee Out Of Julia Roberts… TWICE!
Julia's famous films and characters have not only have shaped pop culture, but impacted millions of fans across the world. In honor of the actress' 46 birthday, we're taking a look back at 5 of the life lessons we've learned from Julia's most iconic roles. Check them out below in today's Gotta See it GIFs of the Day!
Article continues below advertisement
Always appreciate a hunky man.
What's not to love about a chiseled set of abs? Even Julia's evil queen character in Mirror, Mirror appreciated supreme man candy! While it's easy to caught up in dreamy looks, don't forget the movie's theme that beauty fades, but true love lasts forever.
Never feel bad asking for seconds (or thirds) when it comes to delicious food.
If viewers took anything away from Eat Pray Love it was the mantra that "you only live once," right? So sometimes we just have to let go and indulge in that second piece of pizza or vacation we can't afford. Always live life to fullest!
When in doubt, jam out!
Wether you've had a bad day or just want to relieve some stress, turning on your favorite song makes everything better. Add in a bubble bath and hairbrush for a microphone and you're ready to go!
Be appreciative of all things big or small.
It's easy to get wrapped up in what others have, so channel your inner Pretty Woman and be grateful for everything life throws your way. Hopefully it is a romantic love story like Vivian and Edward's, but only time will tell what your next chapter holds!
A smile is a girl's best accessory.
Julia Roberts is know for her iconic smile, so what better lesson to take away than filling your life with laughter and joy? Even when times get hard, keep your head held high and know everything will be okay in the end.
Which Julia Roberts flick is your favorite? Let us know on Twitter @OKMagazine in the comment section below.