NEWS
'GQ' Names Channing Tatum its Movie Star of the Year: Good Pick?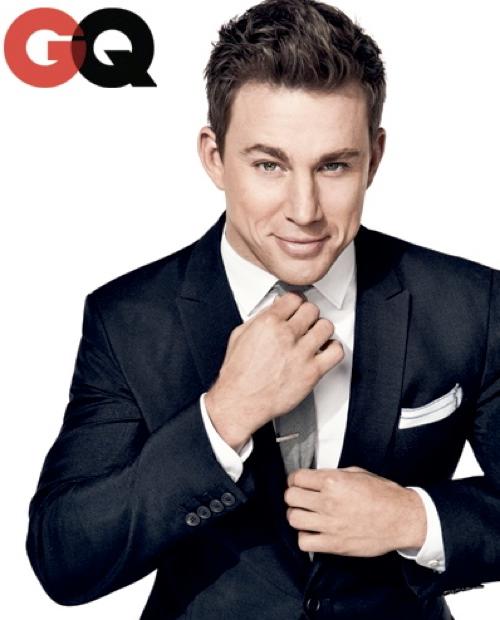 Long gone are the days of Channing Tatum being most well-known as the scrubby street dancer in Step Up.
OK! GALLERY: CHANNING TATUM IS SEXY AND SHIRTLESS ON MAGIC MIKE SET
For a man who could have easily disappeared into hot body/not-so-great acting obscurity, the Alabama native has managed to carve out a generous chunk of Hollywood all for himself, starring in movies that require not just a pretty face, but a funny and likeable one, too.
Article continues below advertisement
People magazine named him their Sexiest Man Alive, and while some were thrilled others felt the declaration premature.
Why not Ryan Gosling? Asked the masses.
GQ also hopped on the Tatum bandwagon and named him their 'Movie Star of the Year' and the magazine makes a pretty convincing argument that he is, indeed, riding the bubble of a legitimate acting boom.
After enormous box office success with Magic Mike, The Vow and 21 Jump Street, Channing isn't basking in the glory, but accelerating the pace.
OK! GALLERY: CHRIS HEMSWORTH & CHANNING TATUM CELEBRATE THE IWC FLAGSHIP STORE OPENING IN NYC
This year he's shot action/drama White House Down, thriller Side Effects, a sequel to G.I. Joe and the drama, Foxcatcher. He's got a slew of flicks on the horizon for next year also, which is a schedule the magazine calls "burnout insane."
"Big actors have told me to get it while the getting is good. Grind it," he said. "You know, very successful, smart actors. And they were like: 'Grind it. If you love it, grind it.' I did. And a lot of people who didn't grind it, it's not that they're not in a good place, but I'm in a better place."