NEWS
Grammy Nominee Janelle Monae Shows Support for Levi's at Exciting Big Apple Event!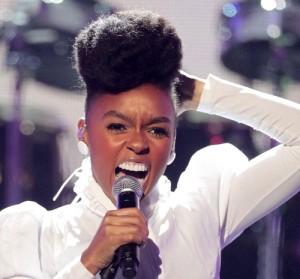 Grammy nominee Janelle Monae loves her Levi's. The songstress will perform at Bryant Park in NYC on Friday, Aug. 27 to support the iconic denim brand at an exciting event! New Yorkers can bring something that doesn't fit — an old pair of jeans, ratty t-shirt, ex-boyfriend's favorite sweatshirt — and exchange it for something that does: a free custom fit pair of Levi's Curve ID!
Levi's will be giving 1,000 lucky women free Curve ID jeans at the "Wear What Fits" event.
Article continues below advertisement
Janelle Monae will be performing at event at 1 p.m. and guests will also get hot style tips for fall from celebrity style guide Bobbie Thomas!
Thomas will be on hand to give fashion tips and answer style questions, while Levi's denim fit specialists personally fit each woman in her perfect pair of Levi's Curve ID jeans.
DJs will be performing throughout the day and local food and fun activities — like t-shirt screen printing and sketch artists — will be accessible to guests in attendance!
Admission and one pair of Levi's Curve ID denim is free to the first 1,000 guests who exchange something that does not fit.
All exchanged items will be donated to Goodwill!