NEWS
Guy Ritchie Takes 'RocknRolla' To Toronto Film Festival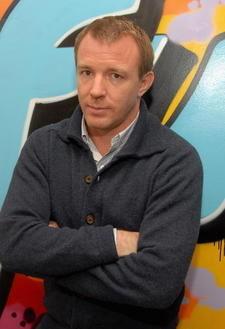 Guy Ritchie is the star of the RocknRolla premiere, which takes place at the Elgin Theatre during the Toronto Film Festival.
Although Madonna couldn't be there because she has a concert in Europe this evening, Guy is jovial when he greets reporters.
"Hello ladies," he greets reporters. "Just ladies. What's that all about?"
What's the secret to maintaining a successful marriage?
"Ah, if you know, you tell me," Guy tells me. "That's a toughie, and … maybe you know the answer."
Article continues below advertisement
What's Guy like as a director?
"Very strategic and very particular," Chris "Ludacris" Bridges tells me. "He's extremely on point. He's very opinionated. When you write and direct a movie, you already know exactly what you want from the job."
The cast celebrated the evening with a dinner of shrimp, chicken and beef at Benihana's Steakhouse.
"I had to change," Tobey Kebbell says. "I had to wear a t-shirt because it stinks in there. I mean, it's a lot of grease. It's a lovely restaurant, it's a lovely place, it's just smelly."
Did Guy make any toasts?
"Nope," Tobey says. "I think he had toast for breakfast."
Did Tobey meet Madonna?
"I did! Unfortunately for her, she got to see my tushy as she sweetly put it. But she's gorgeous. A lovely, stunning woman."
RocknRolla will be released October 31.
And, check back tomorrow for more coverage of the Toronto International Film Festival.