NEWS
Gwen Stefani's Ex Gavin Rossdale Is Trying To Turn The Kids Against Blake Shelton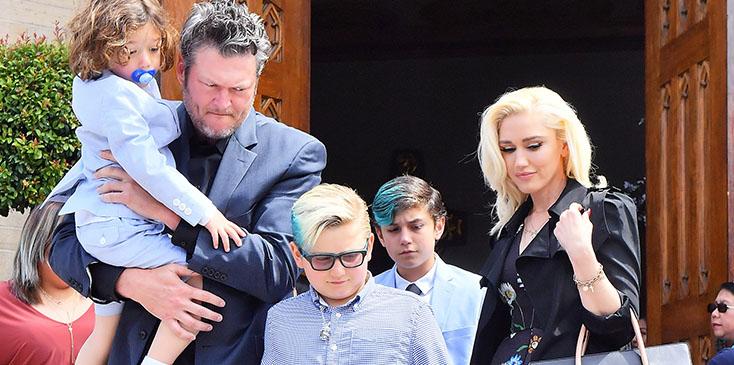 Three years after their divorce and Gwen Stefani and Gavin Rossdale are still having problems. Sources exclusively revealed to OK! that the singer, 48, is livid after hearing that her ex has tried to turn their sons, Kingston, 12, Zuma, 9, and Apollo, 4, against her new beau Blake Shelton.
"He thinks he's a phony, and he said some nasty things about him to his kids over FaceTime," the insider said of Gavin's feelings about Blake, 42.
Article continues below advertisement
The country singer has been getting closer to Gwen's kids recently. Blake was photographed taking them to church in L.A. in April.
"Blake can understand that Gavin may not dig how close he is to the kids," the source said. "He's trying hard not to create any issues, but it's frustrating when he hears that Gavin said this or that about him to the boys."
The insiders admitted that Gavin, 52, went into full-on jealous mode after spending Father's Day alone in London with his model girlfriend Sophia Thomalla. Meanwhile, Blake was with the kids in L.A.
"Gavin clearly wasn't happy with how Father's Day played out," the insider said. "But Gwen has decided this needs to end, here and now. When Gavin gets back, she plans to have it out with him. Blake's probably going to be the boys' stepdad, and Gavin simply needs to accept that."
What do you think about Gavin coming in between Blake and the kids? Let us know in the comments.