NEWS
Gwen Stefani & Gavin Rossdale's London Home Burglarized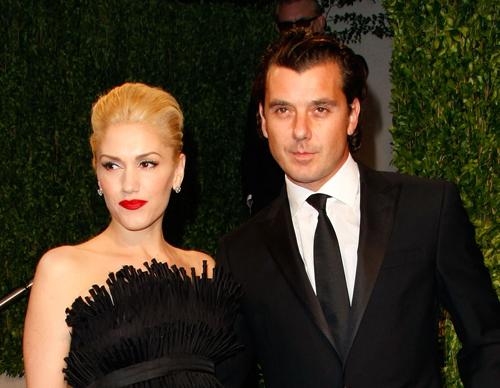 While Gwen Stefani was out of town with her band No Doubt in Singapore, burglars battered down the door of the London mansion she shares with husband Gavin Rossdale and their two sons, in an apparent attempt to rob the home, Britain's The Daily Mail reports.
The front door of the multi-million dollar home in the Primrose Hill area of London was smashed open around 11:30 Saturday night. Thieves broke into a flat that Gwen rents to Dame Elizabeth Forgan, head of the Arts Council, but were unable to get into Gwen's apartment. Police sources tell the paper theburglars made off with some of Dame Forgan's belongings, but were thwarted in their efforts to get into Gwen and Gavin's place, as it was a "very secure venue."
Article continues below advertisement
The paper quotes a neighbor who says, "We heard a loud crashing sound but thought it was our sons and their friends in the basement."
Despite the obvious damage to the door, the robber attempt went unnoticed for another 12 hours, when a passerby flagged down a police car.
The neighbor added that they went outside to check on Saturday but could not see the damage because their porch light was broken.
"I can't believe no one else noticed," she adds.