NEWS
Gwyneth Gets Even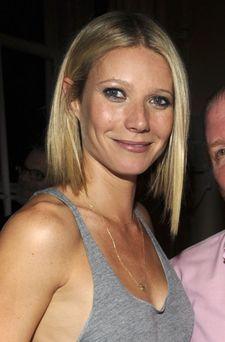 Gwyneth Paltrow wants to get a few things off her chest. First, she's aware of the negative reviews her new web site, GOOP, has received from critics, and she's not taking them lying down.
"F**k the haters! I saw this blog of people writing horrible things about me and, for a second, your ego is so wounded," Paltrow, 36, says in the March issue of Elle UK. "How could people hate me, my intentions or what I'm trying to do? I'm a good person and I'm trying to put good things into the world."
Article continues below advertisement
Paltrow may be obsessed with 'nourishing the inner aspect,' and it's a reputation she's known for touting. But if you think she's a prude, think again.
"I'm probably less square than people think," she insists. "I never get drunk to the point of throwing up. But I get very talkative."
She also tells the mag she misses her days as a smoker. "Man, I wish smoking didn't kill you," she reveals. "I'd be smoking right now. I miss it."
Another beaten subject that just won't seem to die is the state of her relationship with husband Chris Martin. When asked why they are never pictured together, Paltrow says, "It doesn't behoove us to be a public couple. He certainly doesn't want to be that."
She adds, "I mean, we've never walked down a red carpet together, and we never will."
The March issue of Elle UK hits stands tomorrow.