NEWS
Gwyneth Paltrow Calls Tom Cruise an "Amazing Kisser"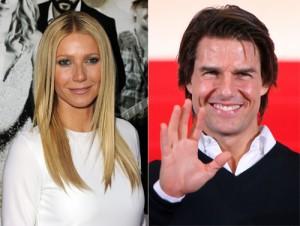 Some stars don't want to play favorites, but not Gwyneth Paltrow. When it comes to picking her favorite co-star kisser the choice is easy — Tom Cruise.
OK! GALLERY: GWYNETH PALTROW STYLES A SLIT AT COUNTRY STRONG PREMIERE
"I did a little cameo once at the beginning of Austin Powers 3, I think it was, and I got to make out with Tom Cruise," Gwyneth told Rachael Ray on Friday's Rachael Ray Show (via USA Today). "He was an amazing kisser!"
Article continues below advertisement
It doesn't sound like Gwyneth needed any help getting into character for the cameo, but she did for her role in Country Strong.
"You just get really drunk all the time," she says. "Which is awesome! At least I did anyway, it's not very professional. There's a Bloody Mary at 10 a.m. and keep it going all day!"
OK! NEWS: WATCH GWYNETH PALTROW NAIL COUNTRY DEBUT AT CMAS!
But she says she'll turn to something different to get comfortable if she had to perform at the Oscars.
"Maybe with some Xanax!" Gwyneth said of if she'd be comfortable performing. "I've learned never to say never at this point in my career. If you told me that I would've been playing the Country Music Awards, I would have said never."