NEWS
Gwyneth Paltrow Gets Down to Cee-Lo's "Forget You" on 'Glee'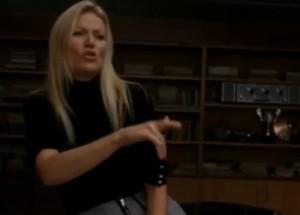 If you are dying to hear more of Gwyneth Paltrow's vocals after her CMA performance this week, you are in luck! The A-list actress really riled up the cast of Glee with her guest appearance as Holly Holiday, a substitute who fills in for an ill Mr. Schuester (Matthew Morrison).
The Oscar winner breaks it down in a duet with New Directions to the hit song "Forget You" by Cee-Lo from next Tuesday's brand new episode of the hit FOX show!
Article continues below advertisement
Looks like the hot sub has all the guys attention, especially Finn (Cory Monteith) bringing out Rachel's (Lea Michele) jealous side.
Watch Gwyn jam out with the cast below!