NEWS
Gwyneth Paltrow on 'The Rachael Ray Show': "I Wrote My Book and It's All Mine"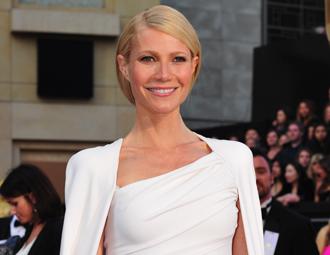 Gwyneth Paltrow Tweeted a denial of an article in The New York Times last week that claimed her cookbook, My Father's Daughter, was written by ghostwriter Julia Turshen. The actress Skyped to The Rachael Ray Show this week to further deny the claims to Rachael Ray, saying she wrote the book herself.
OK! NEWS: GWYNETH PALTROW DISSES NOTION SHE HAD GHOSTWRITER FOR COOKBOOK, MY FATHER'S DAUGHTER
On Saturday, Gwyneth Tweeted, "Love @nytimes dining section but this weeks facts need checking. No ghost writer on my cookbook, I wrote every word myself."
Article continues below advertisement
She stood by that claim while chatting with Rachael on The Rachael Ray Show.
"Normally, I don't respond to gossip or anything, but, you know, this is my professional life, and I'm writing more cookbooks," Gwyneth explained. "I feel like it's important for the people who have responded so positively and interacted with me about my book, that they know that this is my book and I wrote my book and it's all mine."
OK! NEWS: GWYNETH PALTROW PULLS OFF A CAPE ON OSCARS RED CARPET IN WHITE TOM FORD GOWN
Rachael, a cookbook writer as well, agreed with Gwyneth. However, she didn't exactly make it sound like she writes her books entirely by herlself.
"I so strongly agree," Rachael said. "This is how I spend the little time at home I have with my family: I spend it in front of these little notebooks, in front of the computer. It sort of takes away from all of that to not be able to call that writing — of course that's writing. It doesn't mean you don't value the people who write the glossary or that help organize the pantry or that work on a project, but a writer is still a writer."