NEWS
Gwyneth Paltrow Tackles Rumors: "I Don't Have Time to Bathe Let Alone Start a Magazine"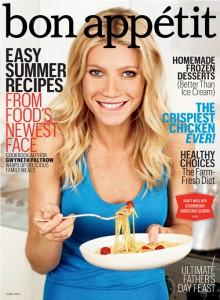 Article continues below advertisement
And the best part about her book is that there is a story to go with the recipes.
"It's how I think as a cook," she says. "I wouldn't say I'm a very original thinker, but if I have a good experience with something, I'll want to take it further or adapt it in some way. I'm not going to be doing molecular gastronomy; I'm a wife and a mom and a home cook."
And Gwyneth shares that she isn't thinking about starting up her own food magazine, despite what the rumors say.
"Don't know how that rumor got into the papers," she says. "It could not be further from the truth."
"I literally do not have time to bathe let alone start a magazine."