NEWS
Gwyneth Paltrow Will Be Singing at the Oscars!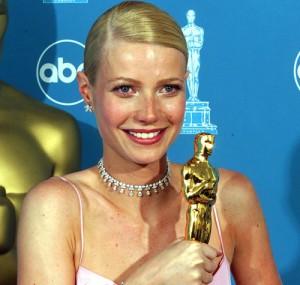 Gwyneth Paltrow already has an Oscar of her own — winning Best Actress in 1999 for her role in Shakespeare in Love — but this year she will be taking on the stage at the Academy Awards for another reason — to perform! Hot off the heels of the Gwyneth performing at the Grammys announcement this week, the Academy Tweeted Gwyn will also be singing at the Oscars!
Gwyn will be joining Cee Lo Green at the Grammys to perform his "F*ck You," which she famously took on in Glee, but at the Oscars on Feb. 27, Gwyn will be promoting Country Strong!
Article continues below advertisement
"You heard it 1st: Best Song performances are back for 83rd #Oscars! Gwyneth Paltrow set to sing…more on the way." the Academy of Motion Arts and Sciences Tweeted.
She will be singing the Oscar-moninated "Coming Home," from her recent film Country Strong.
Also, Tangled co-stars Mandy Moore and Zachary Levi will perform together, while Randy Newman will sing "We Belong Together" from Toy Story 3, and Florence + the Machine will perform "If I Rise" from 127 Hours, Celebuzz reports.
Along with her big screen acting in Country Strong, Gwyn has also had a big year of singing performances with Glee, Saturday Night Live and last year's CMA Awards.
Catch her Oscar acceptance speech below!