NEWS
Gwyneth Paltrow Is Willing to "Bang" Someone for Copy of New Coldplay Album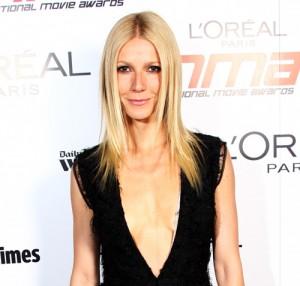 Gwyneth Paltrow is not only a singer, actress and chef, but if you asks us, the Oscar winner should add comedian to her résumé. Gwyn turned to her Twitter and shared a hilarious message about getting her hands on a copy of the new Coldplay album.
Earlier today, Gywn posted on her Twitter:
And as the actress is married to Coldplay's lead singer, Chris Martin. We bet she could get her hands on the new album very easily!
Article continues below advertisement
Gwyn has been busy popping up on the Glee Live tour, reprising her role as Holly Holliday.
"Just took four 7 year olds to glee live london. somebody pass me something vaguely hallucinogenic," she Tweeted recently after taking her daughter to a Glee concert in London.
What a very musical family! We hope you hear your hubby's new material soon, Gwyn!