NEWS
Gwyneth Paltrow's Mom "Not Surprised" by Her 'Glee' Talents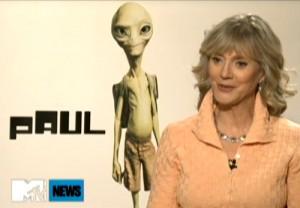 Gwyneth Paltrow is set to make her return to Glee tonight! While her musical success may surprise some of her fans, it does not surprise her mother, Blythe Danner!
OK! NEWS: GWYNETH PALTROW REVEALS POSSIBLE RECORDING CONTRACT?
"I never am surprised by what she can do; in my mind, there's nothing she can't do," Blythe told MTV News. "And I think that after she had children and wanted to get back into acting ... I think this was very joyful thing for her to do and a great release. There's a liberating thing about singing and dancing. It's just a gift to be able to do it. She's always had the talents. She always could do these wonderful harmonies. I'm not a bit surprised. I'm thrilled, because I know what fun it can be."
Article continues below advertisement
"Landslide"
"Do You Wanna Touch Me (Oh Yeah)"
"Kiss"