NEWS
Hair: Easy come, easy go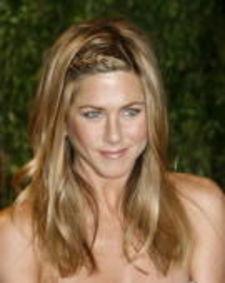 Ugh, amazing how a bad haircut can ruin someone's day – or at least damage some minutes of it. Sometimes you get what you pay for and I got a free haircut Saturday I could have done without – yet, I'm still in a good mood today so I'll graciously refrain from who and where I got the unsightly chop job. My friend from MySpace got a cut by the same person at the same place and is equally if not more mad than I.
Article continues below advertisement
When I went in my hair needed a little bit of a trim as I've been on strike cutting it so it could grow out. Those that know me know that I have a tendency to grow my hair out and then chop it to my chin in a fun, cute cut. The longer it gets, the more dramatic when I cut it off. Yet, this time I was enjoying my one color, one-length, reaching 'long hair' status do. That's why, when I said I just want a trim, I'm not sure how I someone walked out with a poorly executed version of Jen Aniston's 'The Rachel' circa the mid-90s! It's 2009 and although I wasn't too keen on Jen Aniston's 'I wish I were young again' braid that she rocked all Oscar weekend, even she's moved on with a more contemporary hairstyle!
I'm no psychic, but I see lots of headbands, hats and braids in my near future.