NEWS
Halle Berry Ordered to Pay Gabriel Aubry $20K a Month in Child Support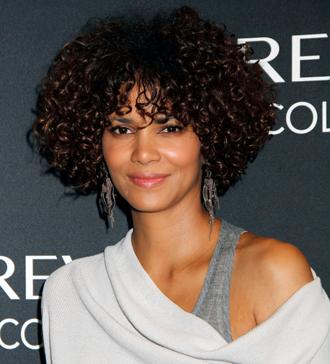 The gavel has fallen on the child custody case between Halle Berry and Gabriel Aubry, and Halle has been ordered to pay up — a whole $20,000 a month.
OK! NEWS: HALLE BERRY CONFIRMS ENGAGEMENT TO OLIVIER MARTINEZ
Gabriel claimed their 4-year-old daughter, Nahla, had grown accustomed to a certain lifestyle with Halle and he needed to fill his pockets with some of her money in order to provide in the same fashion. Gabriel is a full-time model, who's scored lucrative deals with brands like Versace and Calvin Klein.
Article continues below advertisement
Well, the judge apparently agreed with him and the Monster's Ball actress will empty out a quarter of a million each year to keep her child (and ex-boyfriend) taken care of.
Gabriel and Halle dated for five years and endured a messy split in April of 2010.
OK! NEWS: OLIVIER MARTINEZ CONFIRMS ENGAGEMENT RUMORS TO HALLE BERRY — "OF COURSE IT'S TRUE!"
Halle has since begun dating actor Olivier Martinez and the pair have announced their engagement. Halle hopes to move to Paris with Nahla, where there are "laws that protect children, protect right to privacy."
"All I want is for my family and myself to have a normal life. When I'm not at work, that's very important to me," she told the New York Daily News. "It's not one photographer hiding in the bushes, it's 20, 30 very close to us, causing commotion," she continued. "I'm not complaining about me. I'm an adult. I can handle it. But children should not be subject to that. It's just wrong."