NEWS
Hanging With Hayden, Ashlee, Chace, Jonas Backstage at Z100's Jingle Ball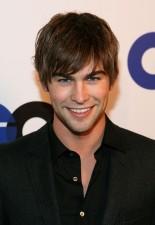 It's 531 when Chace Crawford happens upon the same elevator as me. We motor on up to Z100's Jingle Ball and On 3 Gift Lounge taking place at NYC's Madison Square Garden.
"It's a little chilly," 's squeeze says.
The Gossip guy gladhands with the Backstreet Boys backstage. They are wrapping up their time in the gift lounge. Brian Littrell says Hasbro's I-List Music Party Game was tough. The host beat him! Turns out, Backstreet Boys wear H&M in their new video. (What?!) Nick Carter takes home a red v-neck, blue scarf and rust-colored leather jacket. Howie Dorough and AJ McLean will surely enjoy their Canon Powershot Digital Camera while they respectively set sail on a charitable Lupus cruise and a ski trip.
Article continues below advertisement
Colbie Caillat's camp freaks out at the boyfriend question tied to Valentine's Day. Ouch! So, why did she call her album Coco? "Coco's my nickname and my family's been calling me that since I was a little baby," she says. "I thought that'd be appropriate for my album."
looks adorable in an "I Hello Kitty NY" shirt. She says she can't live without her pink phone. "It has everything I need in here. I also can't live without lip balm. I sound like such a girl." She's mulling getting a tattoo now that she has a gift certificate for Starlight Tattoos.
Here comes with her new nose on display. She looks like a different person! Ash is carrying a toy-sized teddy bear looking dog named Maui, who is spectacular in a black dress.
WHOA! I catch up with Felicia Culotta, 's longtime assistant. She laughs as I tell her I mistook her for Britney nine years ago when I did MTV's first interview with her. These days, she's working for The Jonas Brothers.
Article continues below advertisement
Avril Lavigne swoops in at 748. She's really little! How does she avoid boredom on the tour bus? "Party," she says.
Ashley runs out at 825. (What is it with Ashleys and plastic surgery?)
Chace signs an autograph for a fan. "Chace Crawford 'Nate,'" he writes. He shows off a gift he picked out for Carrie -- Fashionation's Purple iPod Nano case.
At 916 Ashlee Simpson arrives and greets Fall Out Boy's Pete Wentz with a mega-kiss. His assistant says, "What's up cutie-pie?" What's the silliest thing he's borrowed from his girlfriend? "Anytime I'm wearing anything I'm probably borrowing it from my girlfriend," Pete says.
The Naked Brothers Band cause a huge stir. They're little, little kids – like 8! OK, Nat's 13 and Alex is 10.
They set up barricades backstage for The Jonas Brothers because the V.I.P. fans are so wild. Talk about screaming girls! How do they deal with drama? "Cut them off," Joe says.
Timbaland brings his son out on stage. "Frankie's going to be 5 tomorrow. I love you Frankie," he says, giving him a hug. "I didn't bring him out before because I didn't want the pyro scaring him. You know, the booms?"
Article continues below advertisement
At 956, Hayden Panettiere enters the gift suite with her glammed-up mom. Mom is wearing an '80s style black prom dress and fire engine red lipstick. We're told to ask about her the new deal she just signed with Hollywood Records.
Moments later, The Jonas Brothers enter the room. Mrs. Panettiere is chatting with Mama Jonas Brothers. The boys pose seductively with Bratz dolls.
Hayden does an animated run in heels on her way to the press room. A rep tells her she has her phone. Colbie is performing her hit song Bubbly as Hayden primps and poses for the cameras. "Oh, I like her," she says.
On her way to the stage, Hayden calls out Josh Groban, Eminem and Alicia Keys as her favorite artists and seems shocked to be asked about the record deal. "My record deal? I don't know about the deal. It's in the middle. It's a mix of pop, rock, R&B." She makes a flirty hand motion. "You'll see."
At 1026, Chace walks out.