NEWS
Happy 30th Birthday, Ryan Gosling!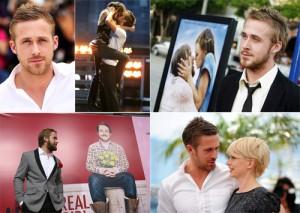 We want to wish a happy birthday to one actor who may always live in our hearts as Noah from The Notebook: Ryan Gosling. While we love just about everything this handsome guy stars in, it's hard to let go of your first love! In honor of Ryan's 30th birthday, OK! has gathered 30 lust-worthy pics of the talented actor.
OK! GALLERY: RYAN GOSLING & CAREY MULLIGAN SWEAT IT OUT ON SET
As The Notebook tagline goes, "behind every great love is a great story," and Ryan's career has definitely been a great story.
Article continues below advertisement
It wouldn't be complete without including some pics of Ryan with the leading ladies from his films, such as Sandra Bullock, Rachel McAdams and Michelle Williams.
OK! GALLERY: RYAN GOSLING IS PERFECT & PLEASINGLY PUZZLED
Ryan knows how to make girls swoon with his roles, both on and off the stage. His acceptance speech for Best Kiss at the MTV Movie Awards will forever be burned into our memories, but for your enjoyment we've included it below!