NEWS
Happy Birthday, Angelina!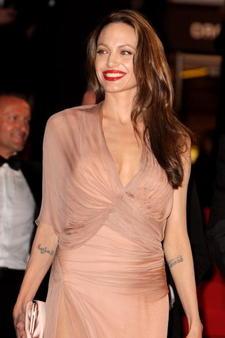 After a mere 34 years on this planet, Angelina Jolie has adopted three children, given birth to three more, nabbed the handsome Brad Pitt as her devoted partner, starred in blockbuster and award-winning movies, won an Oscar, and called attention to various problems afflicting Third World countries and our own country as well.
And yes, she's only 34.
Angie spent her birthday week on the set of her next flick, Salt, filming action scenes and generally getting the job done like only she can.
Article continues below advertisement
Angelina, here's to hoping you have a very happy birthday and continue your good work and great movies!
PICS OF ANGELINA: