NEWS
Happy Weekend! Here's What Is New on Netflix Now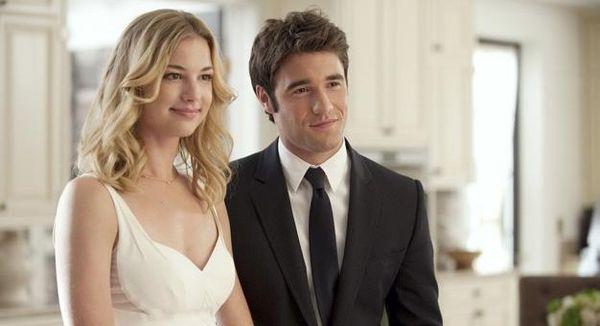 How was your week? Are you happy it's over? We certainly are! There is just way too much good stuff on Netflix to do anything else this weekend. Here are your new options, which are all streaming now!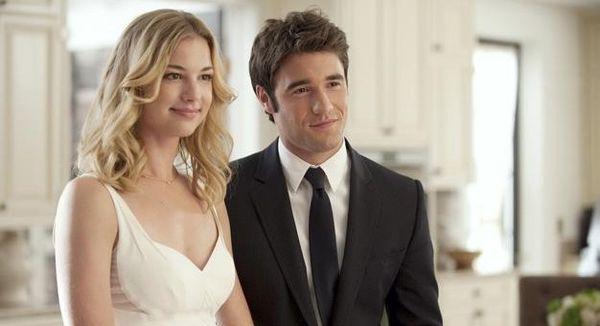 New Girl: Seasons 1-2
This smart sitcom revolves around Jessica Day, a socially awkward schoolteacher who's still trying to rebound from a recent breakup when she moves in with three single guys, all ready to help her understand the ways of the world.
Article continues below advertisement
Revolution: Season 1
Fifteen years after electricity stopped working and the world was sent back into the dark ages -- with small agrarian communities of families working together -- three companions go on a quest to uncover the truth about the mysterious blackout.
Photos: Happy anniversary, Khloe and Lamar! Look back at their sweetest pics together.
Revenge: Seasons 1-2
Inspired by Alexandre Dumas' The Count of Monte Cristo, this modern-day drama follows a lovely young woman who moves to the Hamptons and charms the pants off her new neighbors -- while plotting their downfall for sins committed against her family.
Once Upon a Time: Seasons 1-2
Jennifer Morrison, Ginnifer Goodwin and Robert Carlyle star in this fantastical series that follows the travails of a young woman who is drawn to a small Maine town and discovers that it's filled with the mystical elements of the fairy tale world.
Grey's Anatomy: Season 1-9
Ellen Pompeo stars in this Emmy-winning medical drama as Dr. Meredith Grey, a young surgical intern (and eventual resident) who's caught up in a swirl of personal and professional passions with fellow doctors at Seattle Grace Hospital. Patrick Dempsey co-stars as Grey's initial object of obsession, Derek "McDreamy" Shepherd, who doesn't let his marital status stop him from romancing the hospital staff.
Article continues below advertisement
Upside Down
Adam lives on a poverty-stricken world, while Eden is from its affluent twin planet, and their love sparks an interplanetary incident. Social stigma, family and government forces work to keep them apart, but they'll stop at nothing to be together.
Family Guy: Season 10
In Seth MacFarlane's no-holds-barred animated show, buffoonish Peter Griffin and his dysfunctional family experience wacky misadventures, from kidnapping the Pope to being forced to put up scythe-bearing Death for a few days after he breaks his leg.
Photos: SNL is back! Check out the funniest ever gifs from the show.
Last Man Standing: Seasons 1-2
Mike Baxter likes to think of himself as a man's man, but after his wife returns to work and her career takes off, he finds himself in charge of parenting their three lively daughters and trying to figure out how to stay afloat in all the estrogen.
Cake Boss: Seasons 5-6
Master baker Buddy Valastro is the spirited, dedicated boss at Carlo's Bake Shop in Hoboken, N.J., where he and his extended family turn out one-of-a-kind confectionery creations and abundant culinary drama in this popular reality series.
Article continues below advertisement
Hoarding: Buried Alive: Season 3
TLC goes inside the lives of compulsive hoarders to explore the psychological obsession to accumulate and save everyday things. Each episode tells the stories of two hoarders struggling to battle the behavior that threatens to destroy their lives.
Little People, Big World: Season 1
Beginning with the pilot "Little People, Big Dreams" in 2005 and continuing with this reality series, viewers have watched the Roloff family struggle to make their way in a world where size does matter -- especially when you're four feet tall. On their Oregon farm and in the world at large, mom and dad Matt and Amy and kids Zach, Jeremy, Molly and Jacob overcome many obstacles -- from seeing over bank counters to playing sports.
Louie: Season 3
Written and directed by comic Louis C.K. -- who plays a fictionalized version of himself -- this FX series eschews sitcom structure for a loose format that lets single dad Louie be his irascible self -- through vignettes, club performances and more.
MythBusters: Collection 10
Fearless hosts Adam Savage and Jamie Hyneman take viewers on an eye-opening -- and often explosive -- journey as they examine some of the most commonly held beliefs in popular science and culture.
Article continues below advertisement
Pit Boss: Season 5
Shorty, a workaholic with a devilish sense of humor and quick temper, balances two jobs -- running Shortywood Productions, a Hollywood talent management company for little people, as well as Shorty's Rescue, his pit bull rescue.
Photos: Try out lots of recipes for delicious fall cocktails!
Say Yes to the Dress: Atlanta: Season 3
Southern charm comes to this familiar series. Set in the nation's largest full-service bridal salon, viewers go behind the scenes at Bridal's by Lori to see what each bride goes through to find the perfect wedding dress.
Say Yes to the Dress: Seasons 6-7
Dreams come true at Manhattan's famous Kleinfeld Bridal boutique in this TLC reality series, which chronicles the daily retail drama as staff members bust their booties to accommodate clients' outsized expectations and oversized budgets. Demanding brides, bossy relatives, last-minute weight gains, outlandish requests and catfight-provoking sales guarantee that there's never a dull moment in this high-stakes salon.
Twisted: Season 1
After serving five years for killing his aunt, charming teen Danny Desai returns home to enroll in high school and reconnect with old friends. But he finds himself under suspicion when a new murder haunts his hometown.
What are you planning on watching this weekend? Anything you need to catch up on? Tell us in the comments below or tweet us @OKMagazine.