NEWS
Happy Weekend! Here's What Is New on Netflix Now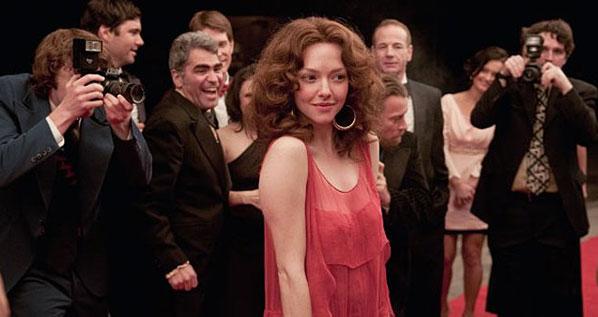 You made it to the weekend! Let's all snuggle and watch holiday movies, yes? If you're not feeling the holiday vibe just yet, there are plenty of new options on Netflix to keep you entertained.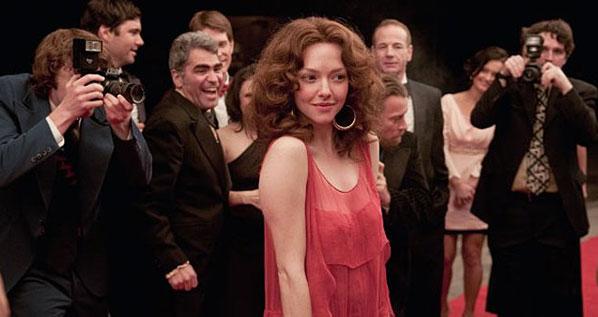 Lovelace
Amanda Seyfried stars as adult film icon Linda Lovelace, a woman coerced into and abused by the porn industry before taking charge of her life. The supporting cast includes all manner of Hollywood A-listers stepping into meaty roles.
Article continues below advertisement
This family-friendly fantasy intertwines magnificent artistic and acrobatic performances from some of Cirque du Soleil's inventive shows -- including "Ka" and "O" -- to create a new story that takes viewers into a beautiful, imaginative world.
American Horror Story: Season 2
Exploring humankind's unsettling capacity for evil, this darkly twisted drama plays upon the power of supernatural fears and everyday horrors. Each season brings back familiar faces, but they're playing different characters in an all-new setting.
Article continues below advertisement
White Collar: Season 4
Ultra-suave forger and con man Neal Caffrey always dresses impeccably, even when he's prison-bound after FBI Agent Peter Burke captures him. To avoid jail, Neal signs on to help Peter catch other white-collar thieves but conceals an ulterior motive.
C.O.G.
Based on a short story by David Sedaris, this comedy follows the brash young author as he travels to Oregon to work on an apple farm. The journey exposes him to all sorts of culture clashes, but what awaits him at the farm is far worse.
Photos: See the best celebrity Instagrams of the week here!
Futurama: Season 10
Pizza boy Philip J. Fry awakens in the 31st century after 1,000 years of cryogenic preservation in this animated series. After he gets a job at an interplanetary delivery service, Fry embarks on ridiculous escapades to make sense of his predicament.
Shake It Up!: Season 3
When high-spirited CeCe Jones and sweet-natured Rocky Blue land roles as backup dancers on a local TV show, they juggle rising stardom, schoolwork and distracting brothers, while a twin-sibling dancing team keeps them on their toes in the studio.
Article continues below advertisement
The Cleveland Show: Season 4
Spinning off from Seth MacFarlane's popular animated series "Family Guy," Cleveland Brown moves to his hometown of Stoolbend, Virginia, where he marries high school sweetheart, Donna, and the two raise her rowdy kids and his teenager, Cleveland Jr. In addition to stepkids Roberta and Rallo, Cleveland now finds himself interacting with a bunch of offbeat neighbors, including a family of talking bears.
Blackfish
This fascinating documentary examines the life of performing killer whale Tilikum—who has caused the deaths of several people while in captivity—and questions the safety and humaneness of confining these intelligent creatures.
Photos: Here are the all-time most memorable moments from Teen Mom.
The Short Game
Eight grade-school golfers must navigate parents, coaches, and their own pint-sized rivals as they compete in a junior-level championship at the prestigious Pinehurst golf course in North Carolina.
Prince Avalanche
While repainting traffic lines along a burnt-out stretch of rural highway, a mismatched pair—straightlaced Alvin and his girlfriend's harebrained brother, Lance—form an unlikely bond that builds upon their differences.
What are you planning on watching this weekend? Anything you need to catch up on? Tell us in the comments below or tweet us @OKMagazine.