NEWS
Happy Weekend! What's New on Netflix Now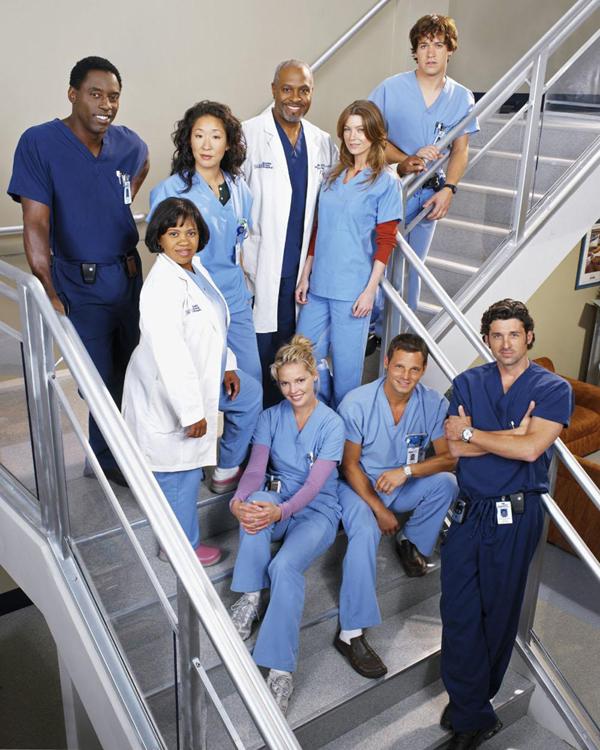 This week was a short one, but does anyone else think it still kinda dragged on? We're psyched to run home, get in sweats, and watch Netflix all weekend (sorry, New York Fashion Week!). Here are some of your options that are now streaming on Netflix! It's a really good bunch.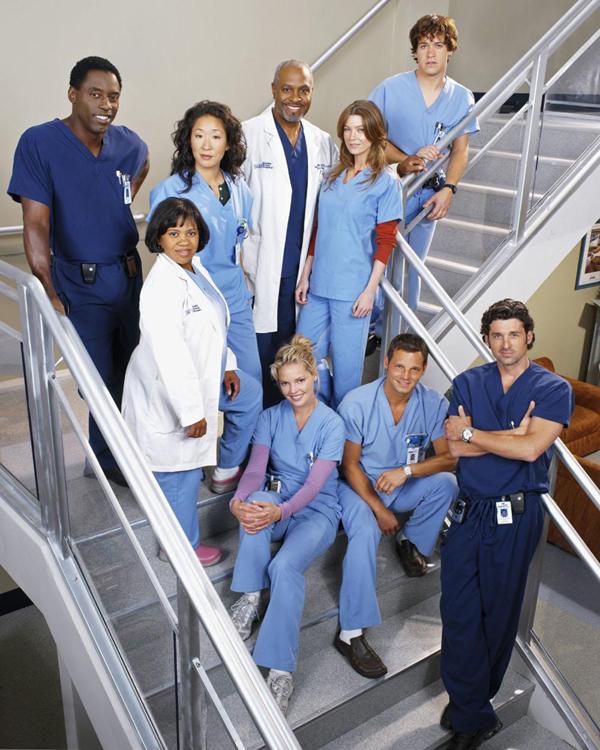 Grey's Anatomy: Season 9 (seasons 1-8 currently available)
Ellen Pompeo stars in this Emmy-winning medical drama as Dr. Meredith Grey, a young surgical intern (and eventual resident) who's caught up in a swirl of personal and professional passions with fellow doctors at Seattle Grace Hospital. Patrick Dempsey co-stars as Grey's initial object of obsession, Derek "McDreamy" Shepherd, who doesn't let his marital status stop him from romancing the hospital staff.
Article continues below advertisement
Portlandia: Season 3 (seasons 1-2 currently available)
Fred Armisen and Carrie Brownstein send up the righteous, artistically inclined and 100% organic residents of Portland, Ore., in this sketch-based comedy series. Typical targets include artisanal light bulbs, feminist bookstores and indie rock.
The League: Season 4
Fantasy football tackles reality in this semi-scripted look at a group of longtime friends whose annual hobby gives them an excuse to get together and escape their everyday lives in a blitz of trash-talking, deceit and ruthless extortion.
Photos: Get inspired by all the hot street-style looks at NYFW!
Apollo 18
If you buy in to official statements, Apollo 17 was NASA's last manned mission to the moon. But what if found footage of a secret Apollo mission that had taken place the following year could prove otherwise -- and explain why we haven't gone back?
Safe Haven
This adaptation of the novel by Nicholas Sparks centers on a mysterious woman who arrives in a small North Carolina town and begins a new life but remains haunted by the terrifying secret that prompted her to travel across the country.
Article continues below advertisement
Madonna: Truth or Dare
Madonna offers a no-holds-barred look at her life, taking viewers behind the scenes at her "Blond Ambition" tour. From the dressing room to the bedroom, the outrageous and always entertaining singer exposes her every secret -- from her waning relationship with actor Warren Beatty to her friendship with Sandra Bernhard and her crush on future Evita co-star Antonio Banderas. Alek Keshishian directs this revealing and raucous rock documentary.
50 First Dates
In this offbeat romantic comedy, marine veterinarian Henry Roth changes his womanizing ways after he falls for pretty art teacher Lucy Whitmore. Trouble is, she has no short-term memory, so Henry has to win her over again every day.
Get Rich or Die Tryin
Determined to leave his criminal days behind, inner-city drug dealer Marcus pursues the one thing that inspires him -- rap music -- but on his life-altering journey, the aspiring artist runs into tough times.
Article continues below advertisement
Open Water
A vacationing couple on a scuba diving expedition in the Caribbean accidentally gets left behind and is stranded for endless hours. Dehydrated and sickened, they must fend for themselves in shark-infested waters.
Photos: Here are the pop-culture things we're going to miss the most from this summer!
Requiem for a Dream
A widow's growing dependence on amphetamines and a self-help television show parallels the struggles of her heroin-addicted son and his girlfriend and friend in Darren Aronofsky's bleak drama.
Saturday Night Fever (1977)
Director John Badham's musical ushered in the disco craze with the character of 19-year-old Tony Manero (John Travolta). By day, Tony's a paint store clerk, but at night he's a polyester-clad stallion who rules a Brooklyn nightspot with his partner, Stephanie (Karen Lynn Gorney). Although the plot addresses socioeconomic themes, it's the Bee Gees soundtrack and Travolta's strutting, Oscar-nominated moves that have made the film iconic.
Article continues below advertisement
There Will Be Blood
In this expansive drama, ambitious prospector Daniel Plainview strikes it rich when he buys the oil rights to a California family's ranch. As he turns a simple village into a boomtown, Plainview stokes the ire of a charismatic young preacher.
Jim Breuer: And Laughter for All
Jim Breuer is best known as "Goat Boy" and his spot on impersonation of "made man" Joe Pesci during his stint on "Saturday Night Live." In "Jim Breuer: And Laughter For All," he grapples with the absurdities and annoyances of finding himself a middle aged father of three in suburban New Jersey.
John Caparulo: Come Inside Me
The working-class hero of Chelsea Lately's Roundtable is all dressed up for an all-new 70 minutes of adorable profanity! John Caparulo has the stage all to himself at The South Point Hotel & Casino in Las Vegas to give comedy fans a whole new side, the INSIDE! Even more honest, entertaining, and hilarious than ever before, Cap invites everyone to come inside his world as he sees it, trading in his bachelorhood and T-shirts for a wedding band and buttons.
Article continues below advertisement
Photos: Spend your weekend trying out these tasty NYFW-inspired cocktails!
She Wants Me
A neurotic writer working on his new film gets into a tricky situation when an A-list actress shows interest in the role intended for his girlfriend.
Aftershock
After an earthquake erupts in Chile, tourist discover that a neighboring prison in the area collapsed in the event, and all surviving criminals managed to break free. Soon they learn that the most terrifying thing, more threatening that Mother Nature, is what she created.
What are you planning on watching this weekend? Anything you need to catch up on? Tell us in the comments below or tweet us @OKMagazine.