NEWS
Harry Potter Clip to Debut at VMAs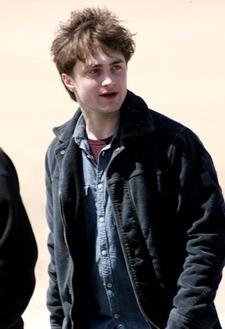 It's definitely time to gear up for summer movie season, and MTV's VMAs are on hand to get fans ready for their favorites: It was announced earlier this week that a clip from New Moon will debut during the show, and now footage from Harry Potter and the Half-Blood Prince and Transformers: Revenge of the Fallen will also debut new scenes.
Daniel Radcliffe, Emma Watson and Rupert Grint will reveal the new Harry Potter clip, while Megan Fox and director Michael Bay will introduce Transformers. Shia LaBeouf will also appear as a presenter.
Article continues below advertisement
Andy Samberg hosts the 2009 MTV Movie Awards, airing live on May 31 at 9 p.m. ET.
To vote for your favorite movies, head on over to MTV.com now.