NEWS
'Harry Potter' Star Jamie Waylett Sentenced to Jail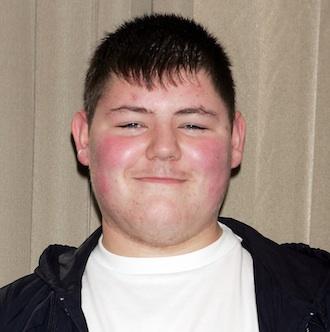 Last October, Harry Potter star Jamie Waylett was arrested for possession of explosives after London riots. Not only that, the actor who played bully Vincent Crabby was also spotted drinking stolen champagne while holding what looked like a Molotov cocktail.
OK! NEWS: DANIEL RADCLIFFE REVEALS HE'S HAD ONE-NIGHT STANDS WITH HARRY POTTER GROUPIES!
According to BBC News, the judge told Jamie, "A considerable amount has been said about what happened over those few days. Anyone watching the footage in this case can only imagine the mayhem that took place on the streets."
Article continues below advertisement
OK! NEWS: DANIEL RADCLIFFE REVEALS HIS MAN CRUSH — RYAN GOSLING!
The judge added, "You chose to go out on the streets on what was the third day of violence...You were pictured on a number of occasions with a bottle full of petrol with a rag as a wick. I accept entirely the jury's verdict that you did not throw or have any intention of throwing it but merely being in possession of it would have been terrifying to anyone who saw you."
Jamie was sentenced to two years in prison and will be eligible for release after only one year. This isn't his first scuffle with the law — in 2009 he was arrested for suspicion of marijuana possession.