NEWS
Harry Potter Stars Visit Stuntman in Hospital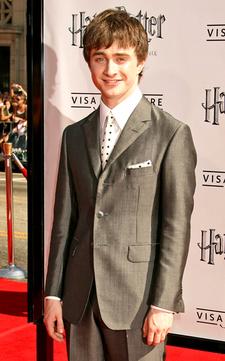 Actor Daniel Radcliffe made a sobering visit to the hospital yesterday to visit his stunt double, David Holmes, who suffered spinal injuries while rehearsing for the latest Harry Potter movie, says UK paper The Daily Mail.
Tom Felton, who plays Draco Malfoy in the series of movies, accompanied Daniel to the Royal National Orthopaedic Hospital in London to support the stuntman, who fell to the ground on Jan. 28 while practicing a flying scene for Harry Potter and the Deathly Hollows.
Article continues below advertisement
The actors appeared shaken upon leaving the hospital, and with due cause – Holmes has been Daniel's body double for all of the Harry Potter movies, and the injuries to his spine could cause paralysis.
Daniel, who was in NYC at the time of the accident, has spoken highly of his double before, calling him an amazing gymanst and saying, I do the majority of the stunts but there are some where it's too high a risk."