NEWS
'Harry Potter' Tops Weekend Box Office; Breaks Own Records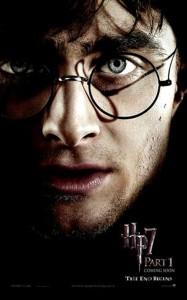 It's no surprise Harry Potter and the Deathly Hallows: Part 1 led the box office this weekend, raking in $125.1 million domestic and grossing $330 million around the globe. The success of the first film of the final installment of the Harry Potter series was also marked by breaking it's own record for Potter films. And if that wasn't impressive enough, the film marked the fifth biggest single day of all-time at $61.2 million.
Article continues below advertisement
"No other franchise has been able to age and expand the audience this way, "Warner Bros. President of Domestic Distribution Dan Fellman said, via Celebuzz.
But don't worry Twi-hards — New Moon still holds the record for biggest single day with an $72.7 million last November. Eclipse ranks in at No. 2 with a $68.5 million, opening last June.