NEWS
Harvey Weinstein Surrenders To The NYPD Amid Rape & Sexual Misconduct Allegations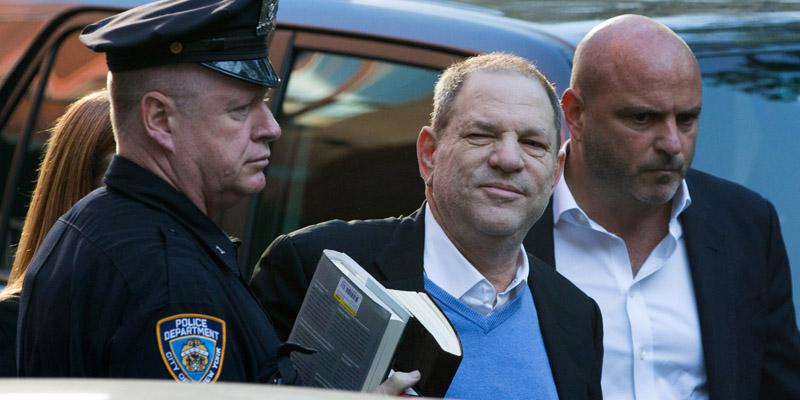 On Friday morning, Harvey Weinstein turned himself in to NYPD.
The 66-year-old movie mogul is reportedly being charged with first and third-degree rape in one case and a first-degree sex act in a second case, according to CNN. He is allegedly expected to appear in court later in the day.
According to WCBS, eyewitnesses said that he had a "pained expression" on his face and seemed to be walking with a limp while making his way into the station shortly before 7:30am this morning.
Article continues below advertisement
Since last October, numerous women came forward with multiple allegations of sexual misconduct, which he has denied. According to the Associated Press, more than 75 women have come forward with different allegations against Harvey. Some of those names include Rose McGowan, Uma Thurman, Salma Hayek, and more.
CNN reports that Harvey's bond is expected to be set at $2 million.
The NYPD released a statement according to WCBS, "Today, at the NYPD's 1st Precinct, Harvey Weinstein was arrested, processed and charged with Rape, Criminal Sex Act, Sex Abuse, and Sexual Misconduct for incidents involving two separate women. The NYPD thanks these brave survivors for their courage to come forward and seek justice. The arrest and ensuing charges are the result of a joint investigation between the NYPD and the Manhattan District Attorney's Office. Additional information will be provided as it becomes available."
Stay tuned for more updates.