NEWS
Has Taylor Swift Moved on Already With British Singer Ed Sheeran?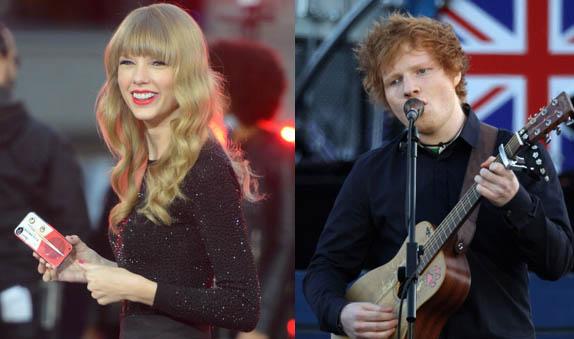 Article continues below advertisement
The two will certainly get to know each more in the coming months as they're slated to tour together starting on March 13 in Omaha, Nebraska. The tour will span 45 cities and the energetic performers will churn out 58 shows.
He got a fresh RED tattoo on his forearm, in definite homage to the album, and used the exact same font as the album art. A pretty big move, even considering they penned the track, "Everything is Changing" together, a song about "falling in love."
OK! GALLERY: TAYLOR SWIFT AND RACHEL ZOE TAKE IN ELIE SAAB SHOW AT PARIS FASHION WEEK
Which is a subject Taylor, obviously, knows quite a bit about.
"The way I look at love is you have to follow it, and fall hard, if you fall hard. You have to forget about what everyone else thinks," she told Rolling Stone. "It has to be an us-against-the-world mentality. You have to make it work by prioritizing it, and by falling in love really fast, without thinking too hard. If I think too hard about a relationship I'll talk myself out of it. ...I have rules for a lot of areas of my life. Love is not going to be one of them."