NEWS
Have Royal Wedding Fever Like We Do? Here Are Some Celebs Who Don't!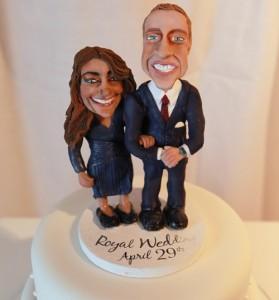 We at OK! are counting down the days, hours and minutes until the royal wedding on Friday morning (very early morning to be exact – 6 a.m. ET!). We adore low-maintenance Kate Middleton, charming Prince William, obsess over the iconic Princess Diana ring, and are just as curious to see what Victoria Beckham wears to the wedding as much as we are to see Kate's anticipated gown. However, there are a few celebrities we've talked to who aren't exactly as excited as we are about watching Kate and William walk down the aisle.
Article continues below advertisement
Whether it's envy that they were left off the invite list or annoyance at the early start time in our US time zones, as they say, to each their own! While they can't stop OK! from tuning in for the nuptials (and throwing an in-office party during and post-wedding party afterward, blogging, and covering every detail of the big day), here's a look at some folks who have avoided royal wedding fever.
OK! NEWS: PRINCESS DIANA'S DESIGNER ELIZABETH EMANUEL PREDICTS KATE MIDDLETON'S WEDDING DRESS STYLE
"I don't like royalty and I don't like elitists and I don't think the people of England should pay for their wedding. It's horrible. I think that Monarchy should have been over years ago…. I have no idea why people are fascinated. I have no idea. It's because they perpetuate it every minute. To me it's a bunch of bullshit."
— Marky Ramone
"If I could, it doesn't mean I'm going to go. I don't want to go anyway. I don't know them. Why would you go to someone's wedding you don't know? You'd be wedding crashers but like five star."
Article continues below advertisement
— Kelly Osbourne
OK! NEWS: PALACE GUARD OFF ROYAL WEDDING DUTY FOR RACIAL SLURS & INSULTING KATE MIDDLETON ON FACEBOOK
"I feel like I would be intruding on their day! It's none of my business. I would feel like a spy."
— Kellie Pickler
"I'm really not into it. I wish them well. I know it's going to be gorgeous and fabulous. Snoop has that amazing song Wet, which he dedicated to Prince William's bachelor party. That's all I know about it. And her ring is amazing. Of course, because it's Princess Diana's. Other than that, it's royalty."
Article continues below advertisement
"I'm going back to L.A. and the time difference is going to be brutal. Maybe I'll watch…I'm the last person who should talk to them about relationships!"
— Jack Obsbourne
OK! NEWS: LATEST DESIGNER LINKED TO KATE MIDDLETON'S WEDDING DRESS DENIES REPORTS
"I'm not really following it."
— Stacey Keibler
Be sure to join OK! early Friday morning, starting at 5:30 a.m. on okmagazine.com, for all the up-to-the-minute news and photos of the Royal Wedding!
With additional reporting by Amanda Champagne, Rachel Levine, Darla Murray, Valerie Nome and Gena Oppenheim