NEWS
Hayden Heisted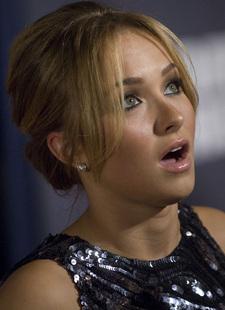 On TV, Hayden Panettiere and her buddies all have super powers that help them to stop the bad guys. But that's TV. So when the bad guys do show up in real life, the Heroes star is as up-a-creek as the rest of us.
According to a report on <a href="http://www.tmz.com/2009/04/23/hayden-panettiere-victim-of-a-jewelry-heist/" target="_blank">TMZ.com</a>, the teenage actress was the victim of some dastardly cat burglars, who made off with approximately $15,000 worth of Hayden's jewelry.
MORE ON:
Hayden Panettiere
Article continues below advertisement
The story cites a source as saying that Hayden returned home from a holiday on April 15, only to discover that she'd been burgled. There were no signs of forced entry... so maybe it was a villain who can teleport? Just a thought.